Monument Property Management
We Can Help Manage Your Monument Rental Property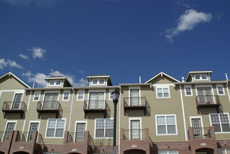 MileStone Real Estate Services specializes in residential rentals in the Monument area. We take pride in staying current with the rental and sales market, thereby obtaining the highest potential rent for your home.

We believe our role as professional property managers is to make the rental of your home and investment a positive and pleasant experience. Our professionalism, knowledge, experience and willingness to work will positively influence the outcome of this process. Through effective communication, placing qualified tenants, and protecting your investment through regular and proper maintenance, MileStone RES will make the process of owning a rental as stress free as possible. We feel that your investment is our investment. We will handle all aspects of managing your home as if it were our own. We pledge to use all our expertise and resources available to benefit you.
The Benefits of using MileStone Real Estate Services
We provide peace of mind by professionally handling the following:
Professional Property Management: MileStone achieved the designation of Certified Residential Management Company (CRMC) in 2020. This is the highest designation a Property Management Company can earn from National Association of Residential Property Manager (NARPM). There are less than 75 companies in the country with this designation and MileStone is 1 of only 4 CRMC companies in the Colorado Springs Area. Since 2008 Rob, the managing broker at MileStone, has held a Master Property Manager (MPM) designation from NARPM. This is the highest designation an individual property manager may receive from the organization. MileStone also requires all of their property managers to earn and maintain their Real Estate License as this promotes continued learning, accountability, and expertise.
Active Marketing: Internet marketing on multiple sites.
Property Showings: Properties are shown by a MileStone property manager.
Tenant Screening: Prospective tenants qualify by having satisfactory and verifiable rental, employment, payment and credit history. At this time we do not run criminal background checks.
Leases: Detailed leases that spell out the tenant/landlord responsibilities.
Move-in/Move-Out Inspections: In-depth move-in and move-out inspections.
Maintenance: Independent contractors for best price and fast service.
Property Surveys: Protecting and maintaining the value of your investment.
Accounting: Emailed monthly statements and year end accounting.
Legal: Attorney reviewed and approved Leases, Addenda, and Contracts
Owner Proceeds: Funds direct deposited into your account.
Security Deposits: Handled in accordance with Colorado State law.
Rent Collection: Due on the 1st, auto draft option for Tenants.
Late Fees: Owner receives fifty percent of late fees received after the 10th.
Communication: We return all phone calls and emails in a timely manner.
Thank you for considering MileStone Real Estate Services for your property management needs.
Inquire About Our Services
"Tim and I appreciate all you do! We love the monthly updates you give us and all the "extras"! It is so fun to hear about the dogs too. We have a few other PM's in other states and you and Renee are far superior to them. We just wanted you to know if we can ever offer a recommendation to new clients for you, please do not hesitate to ask." Deb (Client since 2005)
"You have been instrumental in keeping our property in good condition and the people in it happy. Thanks for staying with us over the years while we worked out the house problems." Bill and Jennifer (Client since 2004)
Marketing for Rentals
Web based advertising on multiple rental sites.
Professional network of Property Managers refer possible tenants to us when they do not have appropriate housing for the potential tenants.
Showings are performed by MileStone RES personnel only.
Prospective tenants will never be given keys to your property.
Yard signs with easy to read "For Rent" riders allow your home to be seen easily.
Tenant Screening
MileStone RES has established a consistent tenant screening system which allows us to find the best-qualified tenant for each rental.
Application states that the rental process is not a first come, first serve basis. We will choose the best-qualified applicant based on Local, State, and Federal Housing Regulations.
Prospective tenants qualify by having satisfactory and verifiable rental, employment, payment history, and credit. At this time we do not run criminal background checks.
Maintenance
MileStone RES has an established list of independent contractors who perform repairs and maintenance when needed.
Multiple independent contractors in the same industry assures us a competitive price and fast service.
MileStone RES does not mark up vendor invoices. You pay only what they charge!
Accounting Services
MileStone RES uses Appfolio, a professionally designed industry specific software.
Owner accounts are balanced and processed on the 10th of each month or the first business day thereafter.
Monthly statements are published shortly after accounts are balanced and processed, additionally year end account details and a 1099 are sent out in January of each year.
MileStone RES holds all owner and tenant funds separately in state approved escrow accounts.
Charges for advertising, maintenance, or any other expenses associated with the owner's property are paid monthly from the rents received prior to dispersing funds to the owner.
Getting Started
Finish reviewing this information.
Set up an appointment, you meet us, we meet you, and together we evaluate your home during a walkthrough
Get all your questions answered, return signed management paperwork to MileStone RES and submit funds to cover initial advertising cost of your home and to set up a maintenance reserve account.
Then we take photos, get it advertised, and get it rented. It is that simple.
Monument Area Information
---
Monument is unique in that we are located near a metropolitan area, while retaining small town charm in a rural setting. I believe the quality of life in Monument ranks as the highest in the area. The recreational opportunities and wonderful neighborhoods are balanced with Monument's historic charm that is found in the community's downtown area. These characteristics help make Monument a distinct community, but it is our people that truly make us special. You will find the citizens of Monument to be friendly with old-fashioned values and a progressive spirit.
Areas We Service
---